Herby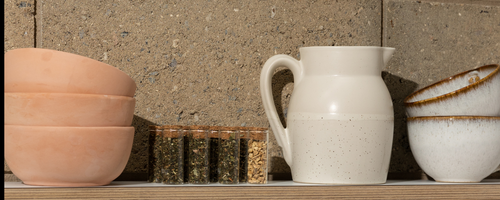 Herby Box believes there's so much wellness potential to be found in nature. So much so that it's made a business out of it, creating superblend mixtures of potent dried herbs – each hand-selected for their health-boosting powers – that, with a splash of hot water, transform into delicious teas you won't be able to get enough of.

Herby Box doesn't just pick any old herbs; instead, it wades through nature's bounty to select only the herbs that have been the subject of scientific research for decades. They've found the creme de la creme, with herbs that treat all manner of modern day ailments, from poor sleep to general inflammation and even low immunity.

All you need to do is figure out which Herby Box is right for you. Hera offers a route to a calmer flow, inspired by the many cultures that have used herbs to reduce period pains and boost menstrual health, all throughout history. However, this box has the benefit of modern science to back it up, and Herby's expert herbalists have chosen 7 superior quality and ultra rare herbs that will help support you through your natural cycle. There's also Athene to bring the mind back into sharp focus, Imm+ne to help get the body back to fighting fit and S+X, which, as you might have guessed, helps to boost the libido and promote sensuality and connectivity between you and your partners.

If you're interested in the power of herbs to support your holistic health and wellbeing, then make Herby Box your first port of call.

Filters