Marie Reynolds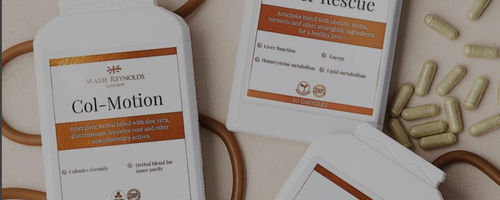 Existing perfectly at the intersection between skincare and wellness, make Marie Reynolds London your first port of call whenever you're on the hunt for apothecary-style supplements for every aspect of your holistic health.

A true holistic healer, Marie believes that the human body is like a novel, you just have to know how to read the chapters. She encourages her customers to really get to know themselves, so they can recognise the shifts that indicate downward turns across the full health spectrum. Then, she provides the high quality dietary supplements to bring the body back into perfect balance and harmony.

Rather than being hard to navigate or requiring a biochemistry degree to understand, Marie Reynolds London's supplements are made easy by honing in on specific feelings and needs of the modern day wellness seeker. For instance, Coll-Force is for anyone looking to give their lacklustre hair, skin and nails and much-needed boost, while Yve contains everything you could need to coast through the peri-menopause and menopause with ease. There are also blends for immunity, sleep, gut health and even the mind, each one containing a potent blend of vitamins, minerals, herbs and extracts specifically selected for the concern in hand.

And here's a top tip: like your very own personal skin apothecary, Marie herself often recommends emptying a capsule into your favourite moisturiser to create bespoke and topical skincare treatments, enabling you to intuitively tend to your skin's needs as and when they change.
Filters