BALA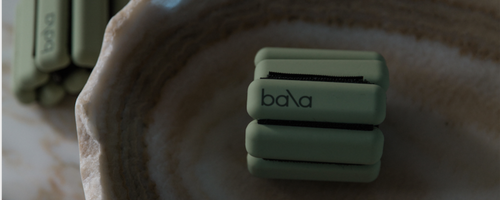 BALA has to be the slickest health and fitness brand going, purveyors of some of the most aesthetically pleasing fitness aids, tools and accessories (yes, the ones you've seen on Instagram) designed to take your workouts to the next level.

BALA's firm in its belief that beautiful, functional fitness equipment will change the way you move. And we have to agree. There's something about having a set of wristbands, a hand-held wait or a stability ring that makes workouts feel… dare we say it… fun?! And they can be used for all kinds of workouts, whether it's a quick Pilates session, gruelling HIIT workout or even a fun aerobics video; BALA is the brand to raise your fitness game and then some.

A new, modern take on old-school weights, BALA's Bangles add a constant but comfortable resistance to your workout, and they can be worn on your wrists or ankles, fastening with some super-strength velcro that ensures they never fly off. Prefer your weights to be hand-held? No problem. The BALA Bars have a sleek ergonomic design that are a joy to hold (no, trust us) thanks to the baby-soft silicone and evenly-distributed weight. They're just the kind of thing you'd expect to see in a super high end gym or wellness retreat.

The best thing is? You can use them whenever, wherever. Perhaps you want to up the ante on your daily walk, raise your sweat levels in your yoga sessions or try out a little DIY boxing session. BALA's super cool fitness equipment means you can get more out of your workouts, and we'd all like that, wouldn't we?
Filters