Anatome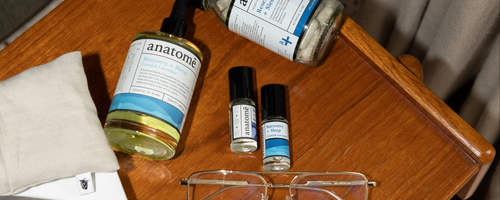 A natural health store brought bang up to date, consider Anatome an apothecary for the new age. Behind its incredible essential oil blends, super-charged supplements and wonderful bath and body products is a pro team of aromacologists and nutritionists, each tasked with drawing the best out of both nature and science to restore calm to our hectic lives.

It's on a mission to redefine wellness in 2022. It's ethos? That keeping fit is only one small part of our overall wellness journey. And feeling healthy is so, so much more than that. That's why since its inception, Anatome has continued to launch a series of future-facing wellbeing aids that remind us to slow down, to take stock and to rediscover the lost art of balance.

So how does that manifest to products? Well, from Anatome you can first expert a comprehensive range of high-quality supplements, targeted at all manner of concerns from sleep issues to women's health, digestion to joint support. In other words, whatever your ailment or health focus, there will be an Anatome supplement formula to suit you.

But it isn't just ingestibles on offer. The brand is also well known for its slick range of essential oil blends to support all aspects of your holistic wellbeing. Unlocking the incredible power of aromatherapy, these blends target things like focus and concentration, mood imbalance and energy and strength, utilising high concentrations of active botanical ingredients. They smell amazing, and make you feel amazing, too.

Here you'll find the best Anatome products as approved by Dandy.
Filters