APOTHEM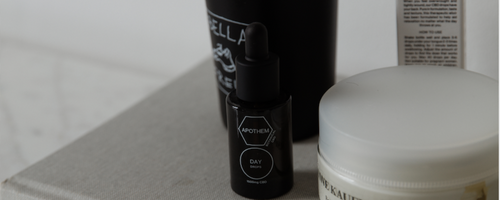 APOTHEM is the brand making thoughtful, high quality CBD products designed for real life. In other words, it's the most modern way to get your fill of CBD.

Not just banking in on this rising trend, the founders behind APOTHEM are truly passionate about the power of this wonder ingredient, and know that to really unlock its restorative powers, you need the highest quality formulas with the best-in-class extracts. And finding that on the market? It's not easy. So they made it themselves.

Its product range now includes CBD drops, balms, oils and salts, each delivering a whole host of benefits, whether that's calming the mind or inducing a night of glorious sleep.

Never compromising on quality, APOTHEM only ever works with partners with top-notch manufacturing processes that meet the tightest of regulations. The result is potent, powerful CBD products you can not only trust, but you can also count on to really work.

APOTHEM keeps its formulas super simple, using only the best quality, organically-cultivated THC-free CBD isolate, that can be traced from seed to plant oil, so you always know what's inside. For the formulas that make it to our virtual shelves, this special form of CBD comes blended with specially-chosen plant-based ingredients for optimum wellbeing benefits, helping to restore your balance in a matter of minutes. And everything comes back with knowledge and research; to APOTHEM, there's little point adding to the noise of this crowded market if you aren't going to do things differently.

Filters