Bodha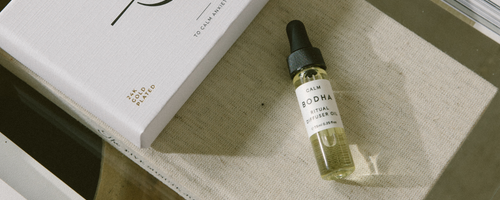 As a brand, Bodha thinks of itself as the therapeutic perfumer. Founded in 2015 by perfumer Emily L'Ami and designer Fred L'Ami, Bodha is all about sensory stimulation, creating mood-altering scents for both the body and also the environment around you.

Bodha shares our hard and fast belief that what the smells around us have the power to change how we feel. Perhaps they can make us feel more alert, or maybe help us unwind. Either way, Bodha is the brand hijacking the innate connection between our sense of smell and our emotional reflexes, finding ways to use scent to bring us back into balance.

The jewel in the Bodha crown has to be its smokeless incense sticks. Captivating fragrance blends that billow out into the corners of any space, lighting a stick of this incense feels like a grounding ritual while basking in its moving scent feels like a form of olfactory meditation. And better still, it's completely smokeless, just the thing you need if you have sensitive lungs.

Bodha is also known for its beautiful essential oil diffusers which look more like an objet d'art than any wellness aid we've ever seen. With a sculptural silhouette made from high quality ceramics, these diffusers are where slick interior design meets aromatherapy, exactly why it meets Dandy's exacting standards.

Wherever you choose to place Bodha's incredible scented therapies, be it the office, bedroom or living space, you're bound to experience its relaxing, calming, restorative powers.
Filters