Fable Yoga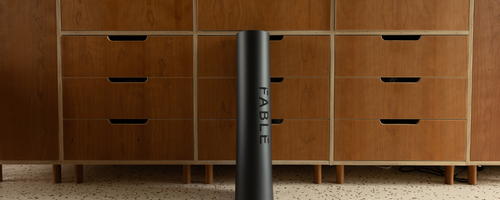 Loved by yogis (almost) everywhere, Fable Yoga is the wellness brand that will take your yoga practice to the next level. Designed to support you through every part of your practice, from your strongest hold to your wobbliest moment, Fable Yoga's eco-conscious yoga mats consider every little detail to make a difference to how you feel both on and off the mat. In fact, its yoga mats are undoubtedly some of the most advanced on the market right now.

Unlike standard-issue yoga mats, Fable Yoga's feature extra length and width, offering you more space to find your flow and stretch to your limits. They also feature superior grip technology, something every yogi – from the newest newbie to the most advanced pro – will be thankful for, helping you better hold your position with ultimate support. Even if your mat ends up covered in sweat, the smooth upper layer will stop your hands and feet from slipping. What's even more helpful are the clever measurements marks found all over the mat, to help you perfect your form with every movement.

It's also a brand with the environment front and centre of its mind, just like you. Its mats have been created using biodegradable natural tree rubber that not only offers excellent stability and cushioning, but it's also kinder to the planet. For every yoga mat purchased, Fable Yoga also plants a tree in a reforestation project via a collaboration with Tree Nation. We're not sure we could love this brand any harder.
Filters