HANX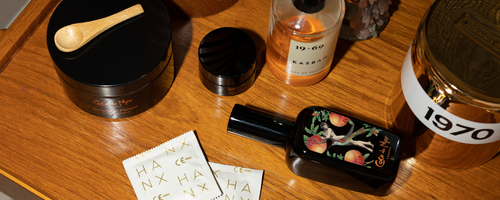 "Have sex. Save the planet." It's a bold statement but one that perfectly encapsulates Hanx, the sexual wellness brand creating natural, sustainable alternatives to the sexual health essentials you rely on.

Realising that so many sexual health and wellness brands were targeted at men, with weirdly aggressive packaging, strangely mysterious slogans and penis-centric advertising, HANX saw an opportunity to do things differently. To create a sex-positive, aesthetically-pleasing, sustainable and gynaecologist-backed sexual wellness brand that will make you rethink what goes on between your sheets. And boy does it do just that.

Its hero product? Condoms. But not just any old condoms. Where traditional mainstream brands use odd numbing gels, sticky, disgusting flavourings and novelty tingling sensations ("a yeast infection waiting to happen" as they so aptly put it), HANX doesn't, instead opting for ultra-thin, vegan condoms made from 100% fair rubber latex, making them totally biodegradable in your household waste or compost. Isn't that genius?

The brand is also on a mission to bring some real talk to the sexual wellness space. It wants to 'bin the blushes', to build an anti-awkward and sex-positive approach to contraception so you feel more comfortable keeping you and your partners safe, no matter what you get up to. As a brand, HANX always set about trying to challenge the status quo and we think it's safe to say that it's mission accomplished. Shop Hanx's boundary-pushing condoms amongst Dandy's expert edit of sexual wellness products, solutions and remedies. Your sex life will thank you for it.
"
Filters