HAYO'U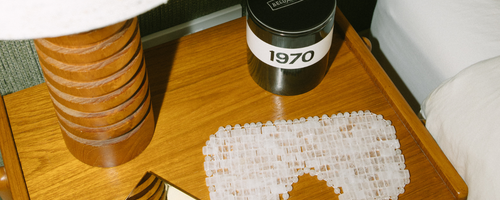 Meet Hayo'u, the new-age wellness brand helping to integrate the wonders of Chinese Medicine into modern day life. It was founded by acclaimed Chinese Medicine practitioner and best-selling author Katie Brindle, who, after a serious car crash, managed to find immense self-healing through the power of Chinese Medicine practices. Hayo'u is her chance to bring that to the masses, with powerful wellness tools and devices for skin health and beyond.

But what is Chinese medicine? Well, it's a natural healing system used by millions of people for thousands of years. It's based on an incredibly sophisticated understanding of how the body works: physically, emotionally and spiritually, and it offers countless powerful techniques to clear inflammation and increase your immunity, all the while bringing the mind and body back into balance.

The brand itself distils thousands of years of Chinese wisdom into potent self-treatment remedies anyone can enjoy at home. These one-minute rituals might not feel like much, but though they are small, they are mighty.

The reason we inducted Hayo'u onto Dandy's shelves? Well, it starts with the Nephrite Precision, a gua sha tool that allows you to target specific muscles, knots and spots on the face and body, massaging away tightness and draining away excess fluid. We also love the Clear Quartz Crystal Eye Mask, the ultimate tool for any mindfulness rituals. According to Chinese medicine, clear quartz is believed to remove heat from the body created from the stresses of the day, calms the mind and improves energy flow. And who doesn't want that?

Filters