Lola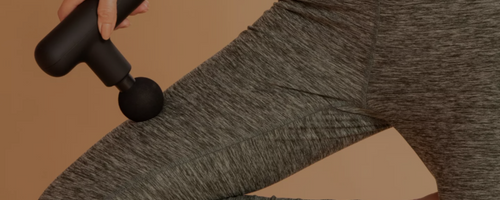 If you're serious about your training and fitness, then you're no doubt serious about your recovery, too. That's where Lola can slide right in to help. This brand is focussed on the bit that comes after the workout: the cool down, the unwind, the recovery moment. Lola's cutting-edge massage gun is the ultimate in post-exercise recovery to mitigate the risk of soreness and to keep you moving. It's what your workout routine has been waiting for.

Yes, it can be used post-workout to prevent soreness and to reduce muscle aches and pains, but it's a far more versatile tool than that. Use your Lola device to keep you moving, breaking down knots and tight spots in muscles all over the body. Or you can use it to help you warm up the body before you embark on a workout. There are also different massage heads to help you target different muscle groups. Genius.

Alternatively, it offers a brilliant way to unwind, and you can use the device to massage the neck and shoulders, or arms and legs while you chill out on the sofa; ideal after a day hunched over a desk. It's also the perfect thing for getting rid of post-flight stiffness, particularly if you've been sitting upright in a tiny chair for multiple hours, and due to its lightweight size, you can take it pretty much anywhere with you. Holiday anyone?

Discover the wonders of the Lola massage gun for yourself, available here amongst Dandy's expert edit of wellness tools and devices.
Filters