Ohnut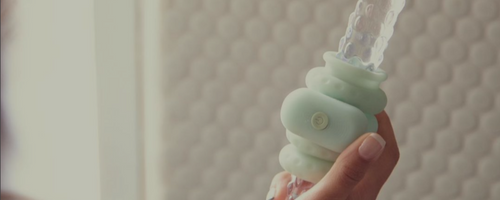 Ever experienced pain or discomfort when getting down to it? Ohnut believes that sex should always be a pleasurable joy, something its hoping to achieve via a rather genius invention: Ohnut, the sexual wellness aid that mitigates the risk of pain during sex. 

Invented out of necessity, founder Emily Sauer had been putting up with crap, painful sex for quite some time. She always assumed it was supposed to be a little painful at times, and it made her feel like a failure in the bedroom. But then she had an idea! Why not try making a special device that would put her (or rather, you!) in control of penetration, to limit the feeling of pain and to make sex pleasurable again. That's how Ohnut was born. Like a mini pastel-tinted doughnut, this sexual wellness tool is designed to be slipped over the penis, acting as a buffer during sex to control the level of penetration.

The aim with Ohnut is to change the conversation around sexual pleasure. Partnered with renowned sexual medicine clinicans, holostic practitioners and countless empathetic humans, it's a brand helping you make simple physical adjustments to your sex life in a way that feels suprisingly easy to talk about. And that's because the brand believes in the importance of sex. Sometimes it's life-affirming, sometimes it's about showing your love and sometimes it's just a fun and playful way to pass the time. But if sex isn't easy? If it doesn't feel good or if it goes wrong? It can make or break our self-esteem, and that's what Ohnut is on a mission to end. 

Filters