Ross J Barr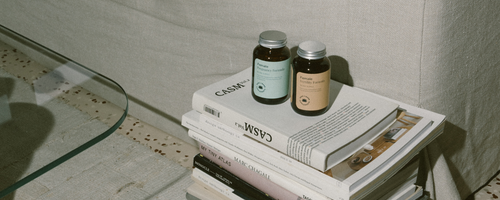 Before you even begin to explore his incredible range of natural, food state supplements to support men and women trying to conceive, it's important to get to know the brains behind the mission. Ross Barr is a fertility and women's health expert, as well as a registered acupuncturist. With a reputation as one of the leading practitioners in his field, he's a member of the British Acupuncture Council and a graduate of the renowned College of Integrated Chinese Medicine. Safe to say, he knows a lot when it comes to fertility health.

After 12 years of treating infertility, Barr has kindly channelled his expertise into a range of natural, food state supplements packed full of everything both women and men need in the lead up to conception, as well as the nutritional extras every expectant or new mother could benefit from.

It's a brand built on the belief that nutrition is often the most influential non-genetic factor in foetal development, and so Ross J Barr's supplements are designed to provide the required nutrients in the same way they would be delivered via food, making them easy to absorb so you reap the full benefit. Without synthetic chemicals, everything is made using food state nutrients spruced from plants, making it easier for the body to not only recognise each substance, but digest it too.

Whether you're planning on having a baby, actually trying to conceive right now or have recently discovered you're pregnant, discover Ross J Barr's expert range of supportive supplements here at Dandy.

Filters