Saalt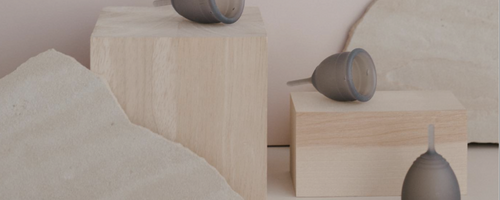 When it comes to period care products, Saalt believes that reusable is the future. And that's why it only creates clean, high-performance menstruation and cycle care products that are just as healthy for you as they are for the planet. This is sustainable period care made better.

It was co-founder and CEO Cherie that first had the brainwave that would later lead to the creation of the entire Saalt brand. She made a phone call to an aunt in Venezuela, where pads and tampons had not been available in stores for years. What, she thought, would we do if that was the case over here in the UK? With five daughters, it really made her rethink the dependence we all have on disposables, necessities that could, theoretically, disappear overnight. Cherie decided that something needed to change, that she could be the one to do it and she would do it with the Saalt menstrual cup. 

Not just any old menstrual cup, Saalt's is made to Cherie's exacting design and standards making it a menstrual cup that is easy to use – fundamental if you're going to commit to this menstruation ritual from here on out. It's super comfortable, made in the USA using 100% medical grade silicone with a soft, velvety finish, making your journey towards a zero-waste period far, far more enjoyable.

And why the name Saalt? Because it represents something that is natural and essential for our bodies. Saalt believes that the best approach to period care should be just as natural, simple and elemental.
Filters