Susanne Kaufmann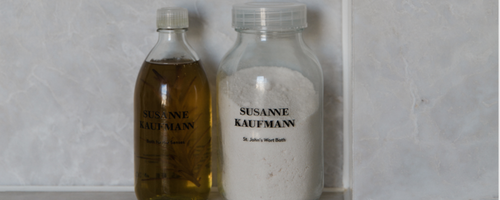 Susanne Kaufmann and her family have lived in the idyllic Austrian Alpine region of the Bregenzerwald for generations, yet it was in 2003 that the brand, Susanne Kaufmann was launched, inspired by the flora of this region.
Each product - whether it be for face, body or home - follows Susanne's founding principles of results-focused beauty and a holistic approach to wellbeing.
The brand uses pioneering bio technologies along with the finest plants and botanicals to create powerful bio-active formulas for long-lasting, visible results. In fact, nature and science go hand in hand to offer effective skincare that really works.
Everything at Susanne Kaufmann is made to support the skin's natural functions so it can work at its best, allowing its vitality and beauty to shine through. 
In order to fulfil the promise to offer natural, highly effective cosmetic products, Susanne Kaufmann follows four ethical principles: quality, effectiveness, transparency and sustainability. 
Sustainability has been at the heart of the brand since the very beginning; a commitment to being an environmentally responsible brand is their hallmark and influences everything at Susanne Kaufmann, from the manufacturing processes to the ingredients sourced and the packaging chosen for their award-winning products. 
Susanne Kaufmann is completely open, true, honest and direct with information about all processes and the brand provides total transparency around the sourcing of ingredients, their purity and composition, as well as the principles and manufacturing processes.
The Susanne Kaufmann Spa, at the Hotel Post Bezau, offers the very best Eastern and Western expertise. Traditional practices meet modern day science, with the entire space being devoted to the concept of wellness, using the Susanne Kaufmann range, of course.
Today, the Susanne Kaufmann brand combines Susanne's expertise in natural ingredients and skincare philosophy with her values for innovation and sustainable living, and she shares this with customers all over the world.
Filters