TBalance Crystals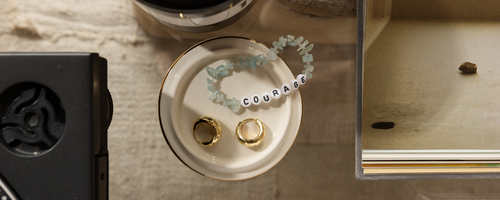 Whether you stuff them in your bra, perch them around your bathtub or sleep with them under your pillow, crystals have no doubt become a must-have necessity for the modern day wellness seeker, but have you thought about wearing them? With TBalance Crystals, you can.

A full range of fun, playful crystal bracelets and necklaces, all of the beautiful pieces in the TBalance Crystals collection are handmade in the UK from responsibly sourced crystals. To ensure the energy of the crystals is ready for you, they are specially cleansed with Palo Santo, an energy cleanser said to clear out negative vibes. Every stone, and thus every piece, is totally unique and colours and sizes can vary, but that's what makes it all the more special, right?

The brand itself was founded by holistic health coach Tori Boughey back in 2019. Crystals always played a big part in her life, but when she started gifting bracelets to her clients, she saw what magical healing effects they could have. The lo-fi, low-maintenance way to unlock their healing powers and grounding vibrations, these wearable crystals act as a constant reminder of your holistic health goals, helping you manifest the energy and mood you want – and deserve.

Each bracelet uses a different crystal, hand selected for its ability to shift your energy and mindset. Whether you need to soothe a bout of anxiety, feel a wave of courage or calm yourself in a moment of frenetic energy, there's a TBalance Crystals piece just waiting for you to wear it.
Filters