8 wellness events to watch out for this NOVEMBER
With November comes crisper, cooler air and shorter, darker days – and there's no better time to cosy up at home and set new intentions for the days and weeks ahead.
Welcome in the approaching winter with one – or more – of this month's upcoming wellness events listed below, including an intimacy workshop, an expressive jewellery-making class, and multiple restorative sound bath sessions.
By Grace Freeman / Nov 01, 2023
Why not mark the upcoming seasonal start with one of the month's events below - including a joy-inspired workshop, a restorative breathwork session, and women-only tantric training.
AWAKEN YOUR WELLNESS WITH TALLULAH RENDALL
Hosted by AllBright, join wellness coach Tallulah Rendall in discovering how to take deeper care of yourself and develop a greater understanding of self-nourishment. Learn simple, take-home practices through movement, breathwork, and meditation to help you become happier and healthier.
Location: AllBright, London, UK.
TANTRA FUNDAMENTALS WORKSHOP
The London School of Tantra leads a two-hour workshop on all things sex, intimacy, and connection. Go beyond the physical of tantra and tap into the emotional and spiritual, in order to create a safe space of growth, desire, and authenticity. Build confidence, define boundaries, and reach a deeper closeness with yourself and your sexual partners.
Location: 42 Valentine Road, London, UK.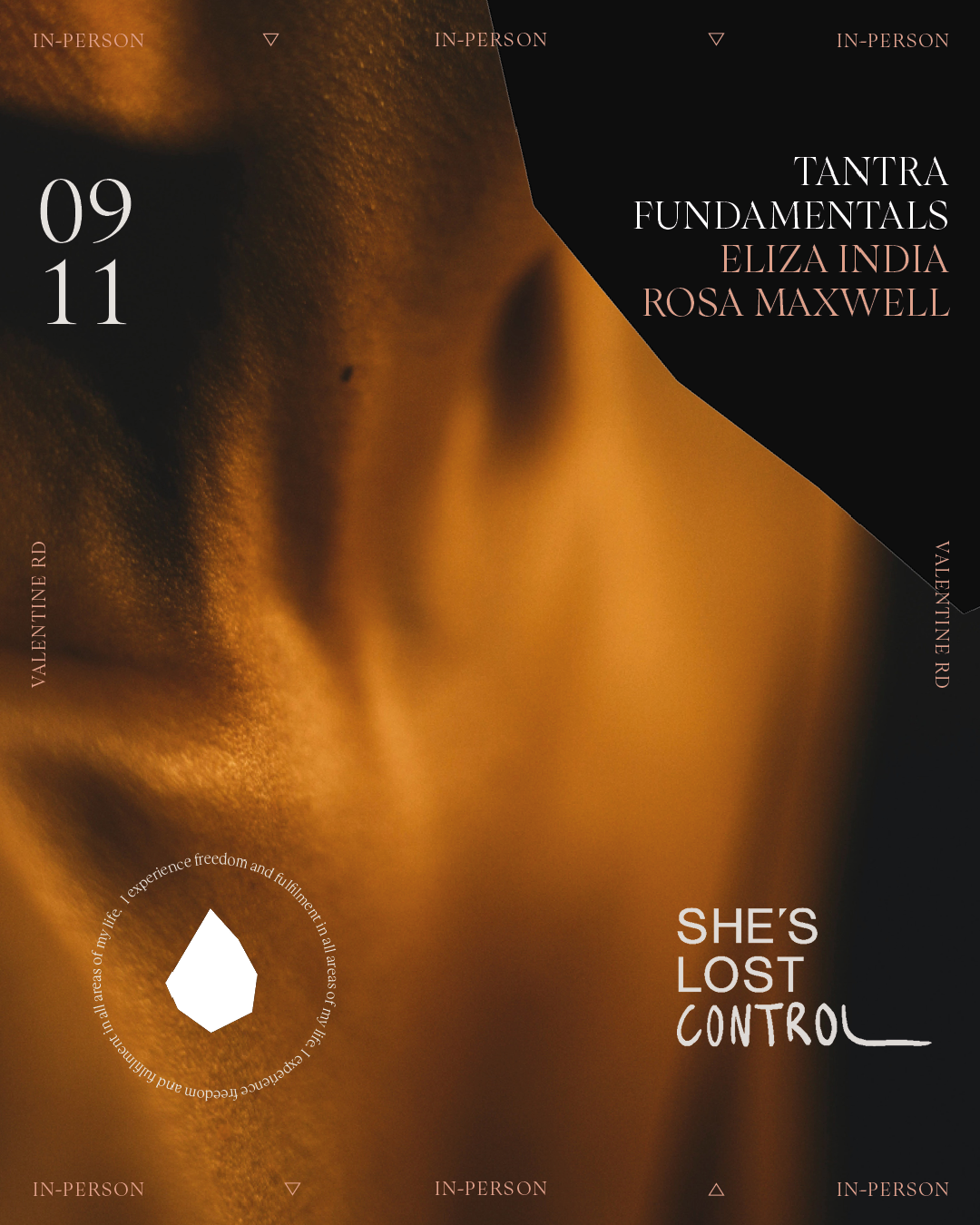 She's Lost Control welcomes you into their cyber cosmic circle every full moon and new moon. Join from the comfort of your own home and be guided through rituals of energy-cleansing, tarot readings, meditation, and more. Full and new moons are perfect, pivotal opportunities to set intentions and releasing what no longer serves us.
Location: 42 Valentine Road, London, UK.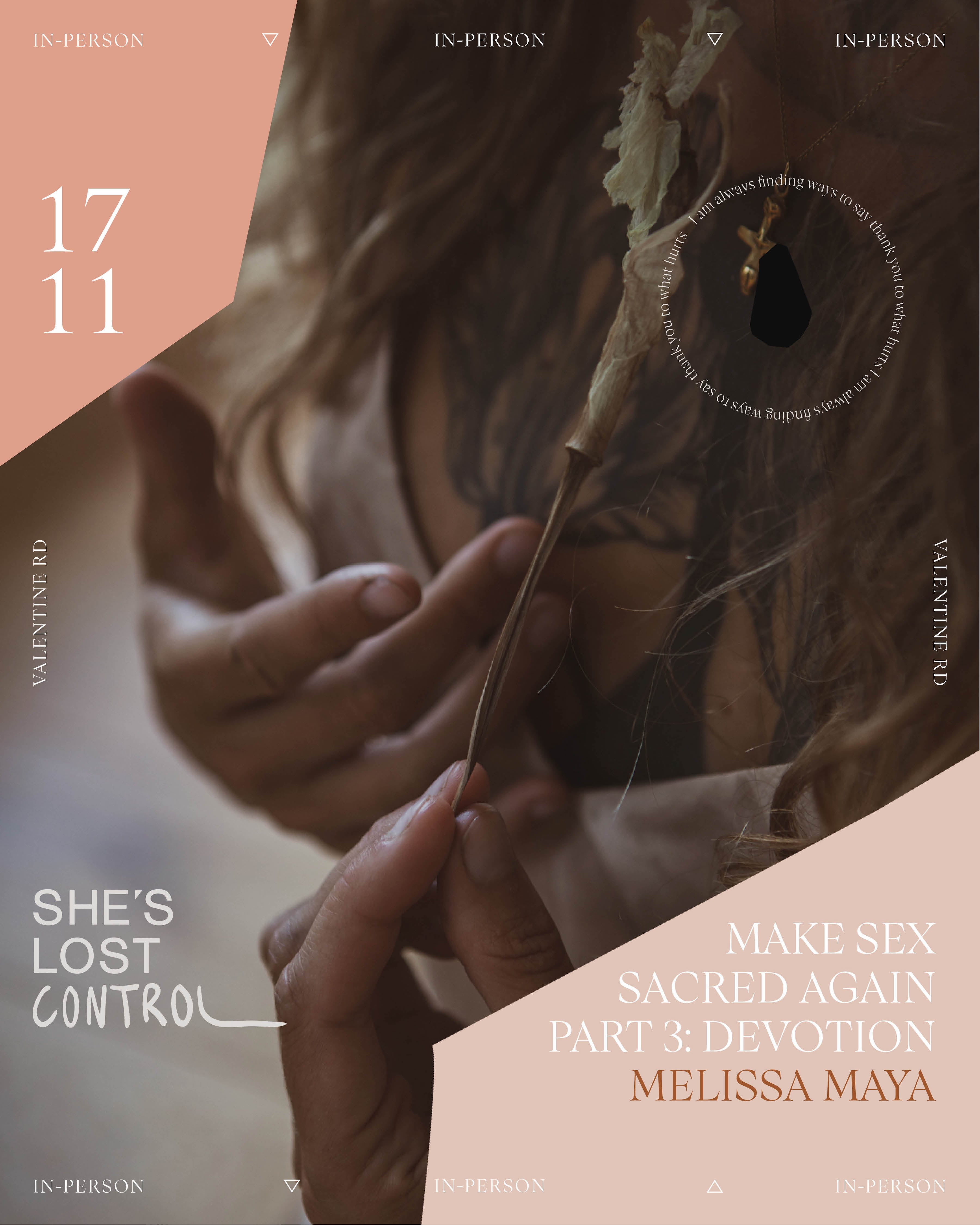 MAKE SEX SACRED AGAIN: DEVOTION
Drop into the third and final session of a three-part training series designed to encourage those in female bodies to reach full pleasure. Led by women mentor Melisa Maya, this month's meet looks at how we can trust and surrender to our intimate partners, as well as cultivate and deepen our own eroticisms.
Location: 42 Valentine Road, London, UK.
REIKI + SOUND HEALING AT THE MANDRAKE HOTEL
Immerse yourself in a journey of healing and relaxation during this 90-minute class which encourages deep energy flow. You'll begin with an aura-smudging, followed by a meditative sound bath with crystal singing bowls and hands-on Reiki healing, led by the session's chosen practitioner. Get ready to welcome in that new vibrational energy!
Location: Mortimer House, London, UK.
Join designer Alice Williamson in learning the art of lost-wax jewellery-making in this immersive craft workshop. Coinciding with the November new moon, you'll learn how to create intentional and inspired shapes unique to you and welcome in that fresh, intended energy. It's the perfect chance to tap into your own creativity!
Location: 42 Valentine Road, London, UK.
Celebrate the completion of another moon cycle with renowned healer Maria Lodetoft for a sound bath session at The Mandrake. Focus on the transformative energy of the full moon with a gentle meditation and healing sounds, set your own personal intentions for the next lunar phase, and release any stagnancy or blockages.
Location: The Mandrake, London, UK.
ALLBRIGHT MEETS: TRANSFORMATIONAL ROUTINES FOR SUCCESS
An AllBright exclusive in partnership with wellness brand Lumity, connect with like-minded ladies over drinks and canapes, and tune into a stimulating panel – led by Lumity's lead nutritionist Lindsey Ormand – discussing how to optimise health and routines in support of success.
Location: AllBright, London, UK.