Bella Freud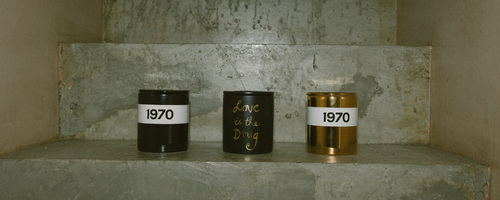 You'll know the name, you'll have seen the cult jumpers, but have you yet discovered the wonders of Bella Freud's incredible perfumery collection? A creative mind and boundary-pushing designer, Bella Freud has moved between the mediums of clothing, interior, filmmaking, publishing and perfumery, each time creating covetable objects that bring joy to those that use them. And Bella Freud's range of amazing home fragrance products is no different.

With playful messaging in extraordinary vessels, each Bella Freud piece is an object of art in its own right, a joy to dot in every corner of the home. But it's what's inside these ceramic vessels where the wellness element comes in. Each fragrance is designed to move you, to shift your mood, to clear your energy to change your vibe. Utilising the wonders of aromatherapy and the idea that what we smell has the ability to infiltrate our mind and moods, Freud's fragrance blends make an excellent addition to your wellbeing toolkit, hence why you'll find them here at Dandy.

The luxury scented candles come in a range of scents. Try 1970 if you want something cosy and grounding, Love Is The Drug if you're feeling amorous, or Ciao for a burst of energy. The decadent fragrances also come in diffuser form, perfect for delivering a steady stream of transportive scent all throughout the day. Light a scented candle or perch a scented diffuser wherever you choose to work, sleep or play, and you'll soon unlock the incredible powers of scent.
Filters