Herbal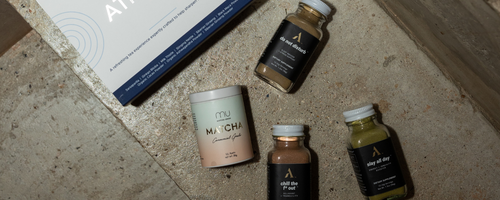 Your first port of call when things feel a little off-balance, our curated edit of herbal supplements features all manner of tinctures, supplements and natural remedies to boost not only your health, but also your mind, mood and spirit, too.
It's rather remarkable just how powerful the best herbal remedies can be. But we're not the only ones that know this. In recent years, we've seen an influx of impressive brands specialising in herbal supplements here in the UK. And here at Dandy, we tasked ourselves with hunting out only the best of the best for our selective edit.
Whether you need help sleeping or a natural solution to soothe feelings of anxiety, something to support your immunity or an aid to any digestive issues, seek solace in our selection of the best modern day herbal remedies the UK has to offer.
First, there's Apothem, the high end brand creating luxury formulas you're bound to adore. Across a range of balms, creams and oil drops, the brand manages to squeeze every last benefit out of this buzzy ingredient, with herbal remedies for everything from sleep troubles to immunity defence.
Similarly, Ross J Barr creates a slick range of wellness solutions, including the brilliant Sleep and Calm Patches, clever patches loaded with natural healing ingredients.
Also look to FEWE, the wellness brand that works <with> (rather than against) your cycle with a full collection of oral sprays and skin balms addressing the mood shifts and bodily pains that come hand in hand with menstruation.
And if you prefer your herbal remedies to come in drinkable form, pay particular attention to Herby. Its expert herbalists create special tea blends that address all manner of mind, body and spiritual concern.
Filters