Vida Glow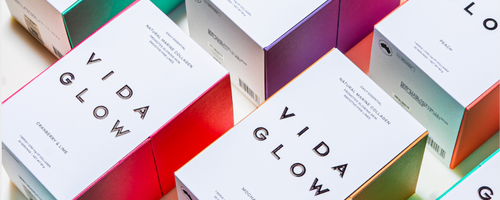 Vida Glow is the brand specialising in active beauty solutions and scientifically formulated ingestible supplements. It isn't about complicated routines full of countless formulas and pillboxes full of all manner of capsules and powders. It's about streamlined regimes for active, busy people who want to take care of themselves, without eating into too much of their precious time. People just like you, then.

If the brand is already on your radar, then you'll probably know about its hero Natural Marine Collagen range. This clinically-proven peptide powder that stimulates natural collagen production took the wellness realm by storm, and is now found in bathroom cabinets up and down the country: that's just how good it is. But since then, the Vida Glow world has expanded to include a fully comprehensive range of powerful, effective and easy-to-adopt products that not only boost your beauty credentials, but also your health and wellbeing too.

Each product uses only the most bioavailable active ingredients proven to deliver visible results, and they all meet the highest quality standards for purity. Driven by efficacy and innovation, the brand utilises clinical data and cutting-edge technology to deliver scientifically formulated products that – and this is the fundamental bit – truly work.

As well as sachets of incredible (and surprisingly tasty) marine collagen powder, the range includes Hairology, a brilliant hair supplement to give you the strongest, glossiest strands of your life, as well as Anti-G-OX, the formula that supports skin health and structure, improves radiance and enhances skin all throughout the ageing process.

Filters