Aromatherapy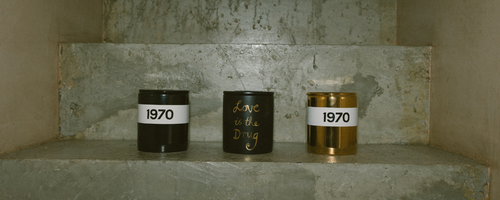 The ultimate tool in the modern wellness-seeker's toolkit, aromatherapy has come a long way since its humble beginnings, and there are now plenty of ways to bank in on its mind-massaging power. Dandy's edit of high-end aromatherapy tools is the best place to start.
The ancient art of aromatherapy is a healing treatment that dates back centuries. Built on the innate connection between our sense of smell and the areas of our brain associated with emotion, aromatherapy manages to hijack the system, tricking the brain into feeling more desirable emotions that the ones we might actually be feeling. Put it this way, aromatherapy can help calm you in times of stress, lull you off to sleep when insomnia strikes and even make you feel more joyful when you're otherwise feeling a little down.
Perhaps you want to take it back to the old-school with a more classic aromatherapy candle or diffuser. In that case, may we direct your attention towards brands like
Bodha, with its beautiful aromatherapy diffusers available here in the UK, and also Bella Freud for its beautifully scented aromatherapy candles. Alternatively, Coco de Mer's candles melt into delectable aromatherapy massage oils you won't be able to resist.
Otherwise, you might want to keep an essential oil in your bag or at your desk, for when stress or anxiety strikes (Anatome can help with that), or use Bodha's Aromatherapy Pillows, made from beautiful fabrics and housing aromatherapy scents, they're the perfect way to steal a minute of mindfulness in your day.
And at night? Try Anatome's Recovery & Sleep Pillow Spray, a lullaby in scent form to send you off to sweet, sweet sleep. 
Filters